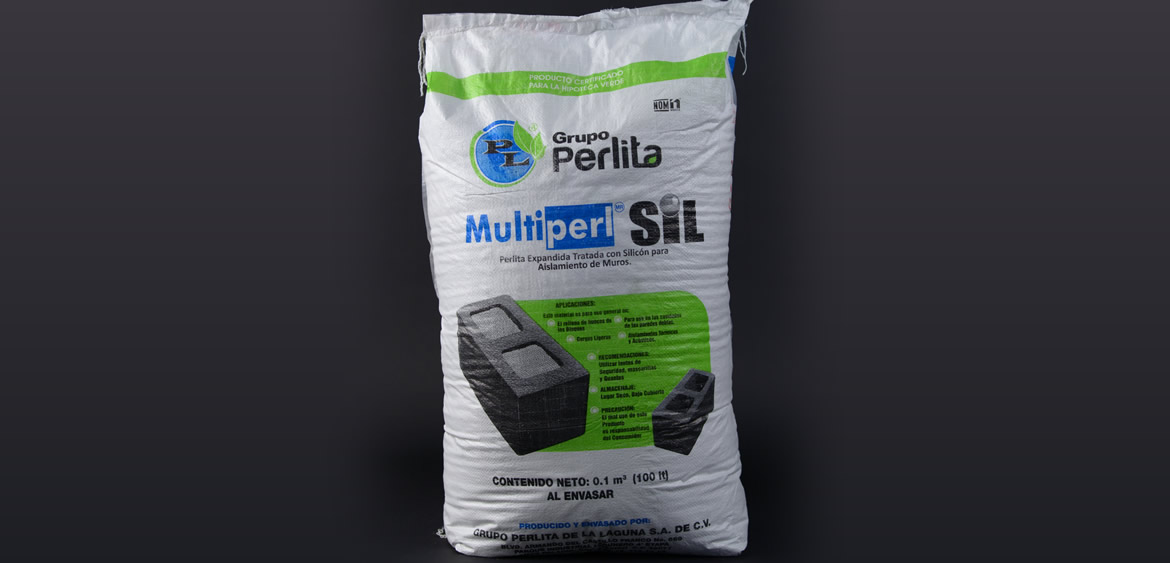 Multiperl Sil® is a soft material of granulated form with infinity of sealed bubbles that makes it an excellent thermal, acoustic and fire resistant insulation.

Comparative Data
Studies have been performed at the University of Dynatherm Engineering showing as a result that Perlite Insulation is superior to sprayed polyurethane or polystyrene panels.
Performance trials in laboratories have been conducted showing that in the block hollows filled with treated Perlite are up to 22% more effective than expanded polystyrene.
Installation
No special training or sophisticated equipment is required, the material can be simply filled along the wall directing the Perlite to the cavities and holes of the blocks and ready.
Technical Services
Get in contact with our sales team at Grupo Perlita de la Laguna for assistance and advice on your applications.